Sewing Website Design for Gigi's Custom Creations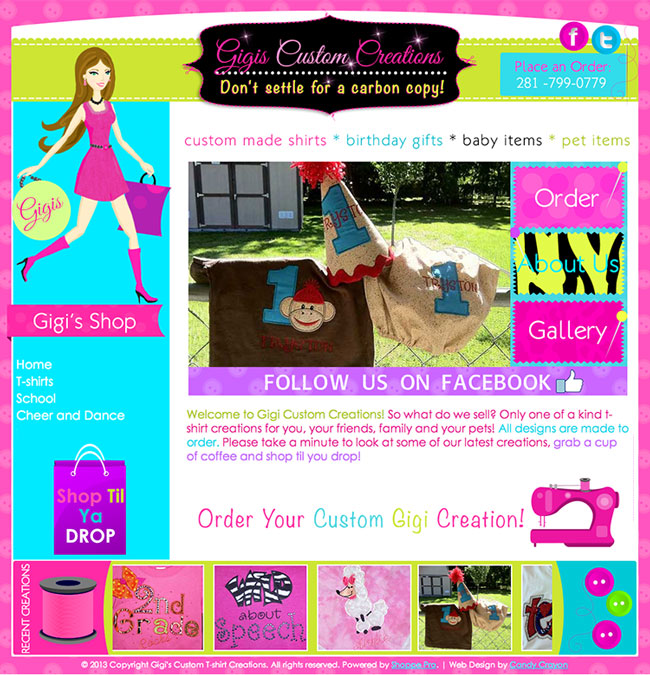 Project Description
Gigi creates fun and eye-catching t-shirts and gifts so we made a sewing website design to match her sparkling style! This was such a fun design to work on, we also added and modified the girl character from our 'Shop Til' template.
The site is coded for shoppepro cart and we also added wordpress for her blog and a slideshow for the t-shirt galleries. Don't forget we also offer writing services and we came up with Gigi's slogan.
We have also created custom facebook tabs on gigi's fanpage. The tabs include a slideshow gallery of her products, and a contact page to place an order and a tab for her giveaways. Have a look and order your very own custom Gigi creation!
Client: Gigi
Website: Gigiscustomcreations.com
Facebook: facebook.com/GigisCreations
Services Provided
Custom Graphics
Custom Logo Design
Product Galleries
Matching Business Cards
Facebook timeline cover and custom page tabs
Coded for shoppepro.com and WordPress platforms
Other Media Created