Custom Character Logo Design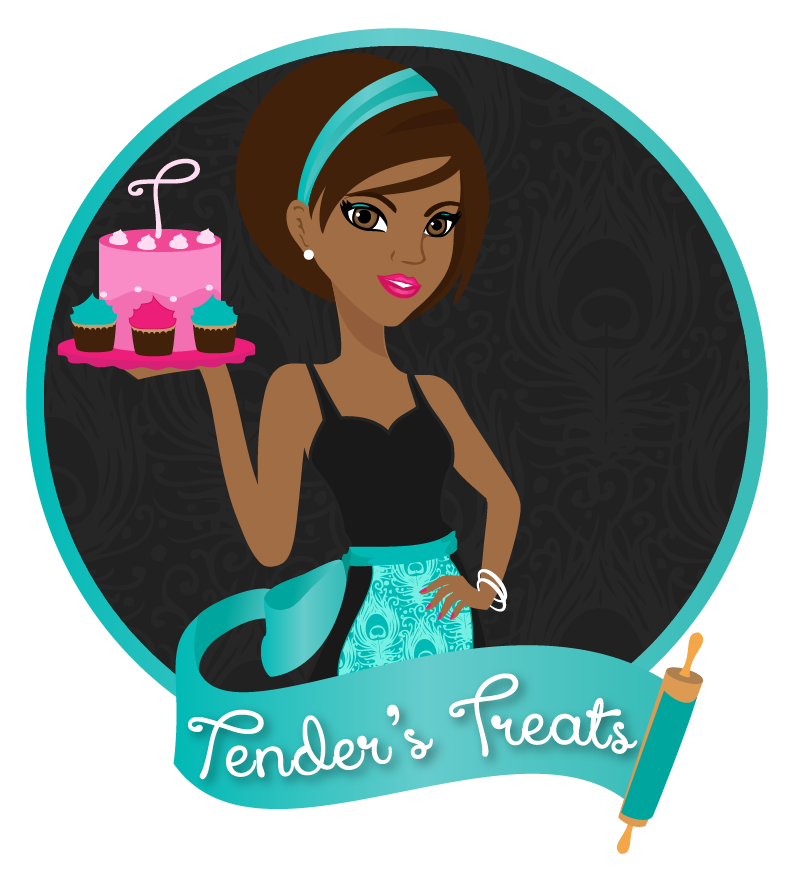 The lovely and talented Simone of Tender's Treats first enquired about a custom character logo design, she sent us some character illustrations she really liked and asked if we could match that style (this is always a great idea so we can get an example of what style you're looking for). We assured her it was something we could do and even match her likeness if she would like the character to represent her. She was very happy we could provide that service so she sent us an image of herself and told us what pose she would like for her character and we took it from there!
Custom Character Logo Design Process
We first thought of a neat concept that would set Simone's logo design apart from other bakery character designs so we came up with the idea of her apron ribbon being used as a banner for her business name. Simone also wanted some treats displayed on a tray so we stacked them up complete with a 'T' for Tenders at the top, we sketched out the design with just pencil and paper.
Simone was so happy with the design and was even happier we matched her likeness to the character. She had a few suggestions and we were able to easily change the pose to her liking. We then cleaned up the design and moved forward into the artwork outline which we did in adobe illustrator. Once this was approved we added color and patterns to bring the design to life. Simone was ecstatic but had one request to add a rolling pin to the bottom of the business name. The balance would have been a little off so we decided to put the rolling pin on the banner end to give it a roll out effect, the rolling pin suggestion really brought it altogether in the end.
A comment from Simone of Tenders Treats, on our work together:
Candy Crayon worked on a logo for my new bakery business, and I couldn't have been more satisfied. They were able to capture exactly what I envisioned in my head, and make it better that I could have imagined with their own creative details! Candy Crayon was always prompt getting back to me, and very accommodating to my needs. I am so excited to work with them on future projects.