Candy Website Design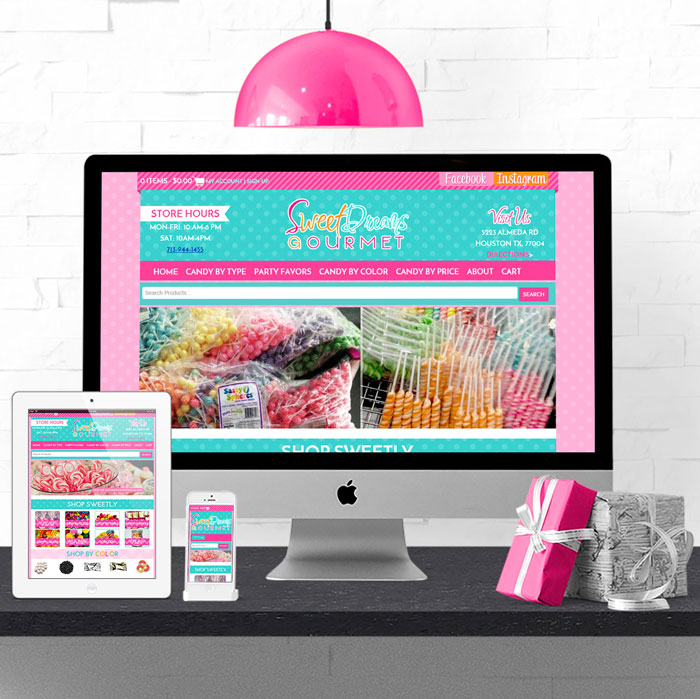 Client: Sweet Dreams Gourmet
Website: http://sweetdreamsgourmet.com/
Facebook: Click Here
Project Description:
We have had the pleasure to work with the amazing owners of Sweet Dreams Gourmet since around 2008! They had their website hosted at pappashop and thought it was time for a sparkling new makeover. We decided to do a responsive design so their site can be displayed beautifully across desktop, tablet, and mobile devices and it features a beautiful eye catching color palette that is as sweet as their products.
Candy Crayon also gave their logo a small makeover and also provided product and category input services for some of their items. Sweet Dreams Gourmet is always adding new products and glamorous party supplies so be sure to stop by and satisfy your sweet tooth!
Services Provided
Website Makeover
Responsive WordPress Design
Logo Redesign
Woocommerce product input & Category setup