Unique Chic Boutique Shopping Website Design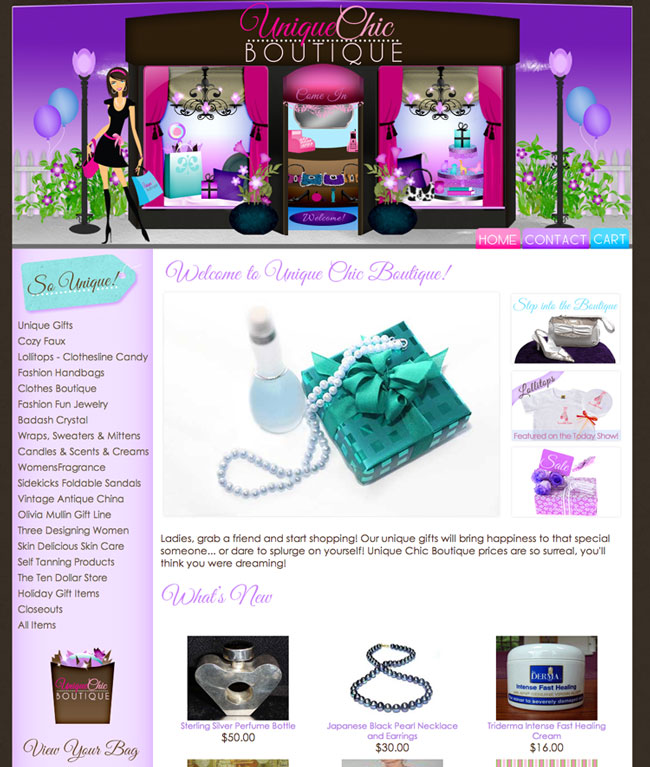 Project Description
Candy Crayon launched a beautiful boutique shopping website for Stephanie of Unique Chic Boutique! Stephanie wanted a real store front experience so we added a boutique with animated doors that open when you hover your mouse over them!
We also designed a custom logo and character and even added some of her own products to the boutique windows.
The shopping cart software used is Shoppepro and we even added her own branded shopping bag to the sidebar, and added matching graphics for her extra pages.
Services Provided
The Colorful Canvas Website Package
Custom Character with Logo Design
Animation and custom page graphics
Design integrated with Shoppepro Hosting
Category and Product Setup
Matching Facebook Design
Other Media Created