Sophies Writing Website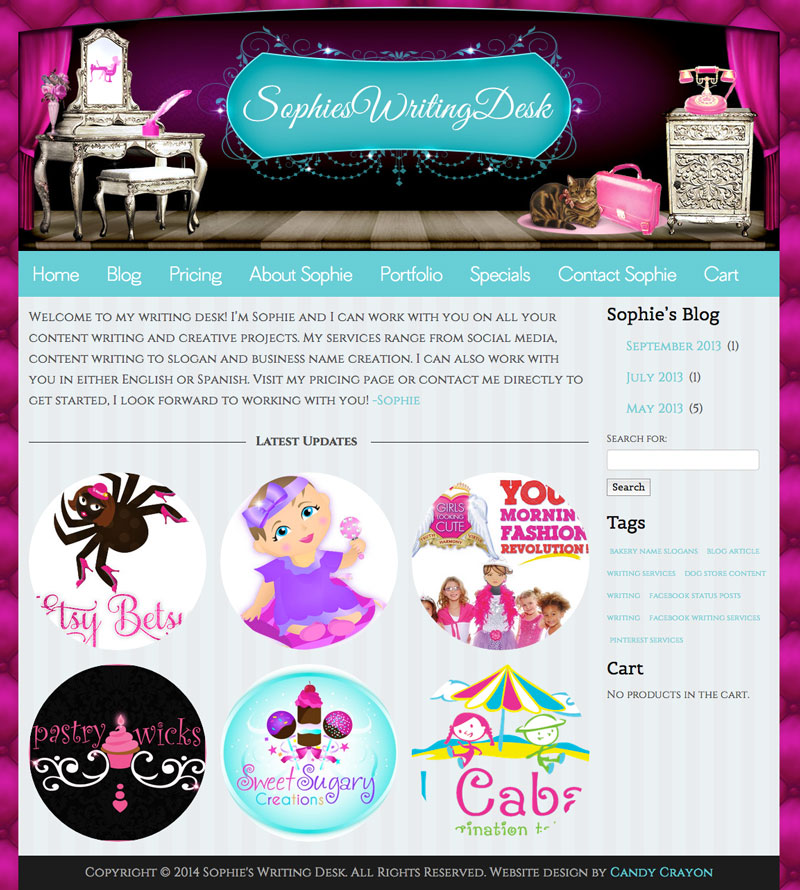 We gave Sophie's Writing Desk a sparkling new makeover. This classy feminine design features a new eye-catching logo plus animations when you hover your mouse over the header items.
Sophie is not only Maribel's (CC designer) writing partner but she is also her sister! If you're looking for a new website, SWD is the perfect addition as she can also help you come up with a creative welcome message, bio, blog posts or any other content you may need help with.
She also offers social media services and if you combine CC and SWD work you will get a discount. Visit our writing boutique for special pricing.