Tiered and Petite Bakery Website Design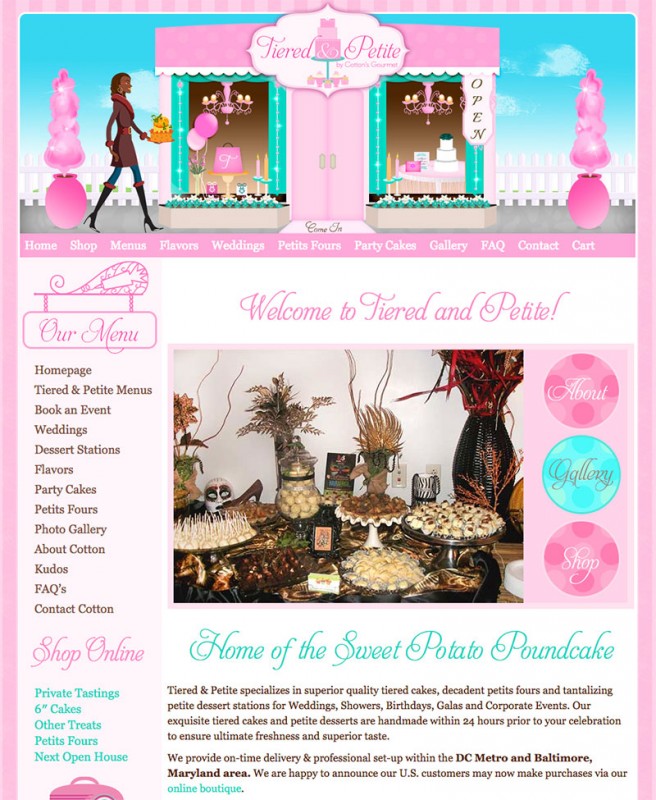 We recently launched bakery website, www.tieredandpetite.com for our wonderfully talented friend, Cotton! She bakes mouthwatering cakes and desserts in the DC Metro area. Her design features a sweet boutique and character that changes with the holidays! We also created an elegant custom hanging logo design.
This bakery website design was created using the WordPress platform, we also linked her etsy store products to her shop and added a radio for easy listening. We also made a custom logo design for Cotton which features her delicate desserts on a hanging bakery sign. Cotton also wanted a custom character and to make it stand out even more, it will change during certain holidays. Be sure to click on her boutique doors to view reveal the inside of her boutique!
Other Media Created: